KILIAN VOSS
Kilian was born in Germany as the fourth generation of a family of artists and craftpeople. Trained as a craftsman in his parents' goldsmith workshop and his grandfather's sculpting studio, he creates applied arts objects in wood and metal which fuse the tried and true classical manner of his fore bearers with a strong sense of the modern, informed by his background and technical training in artistic rendering, design and architecture.
He currently teaches woodwork and metalwork at St Michael Steiner School in Wandsworth, South London, England.
Kilian is also an avid photographer of art works. All photos on VOSScination's web site are taken by him. If you are interested in him photographing your art works, contact kilian at info@e-waldorf.com.



KILIAN's works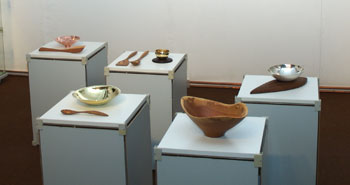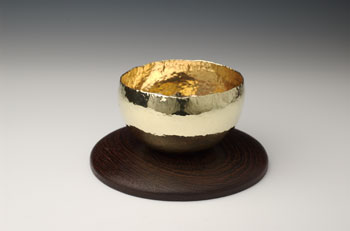 brass bowl with wenge base