HOME > Centrepiece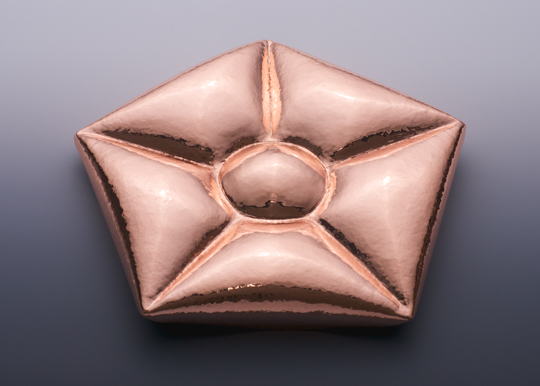 Guardian of the Truth
The Etheric Sun in the centre of the star form of the human being.
Based on indications given by Rudolf Steiner, I created this Copper Centrepiece, handwrought from 1.2 mm solid copper.
It is said that, activated by this specific form, the elemental beings of the copper promote the speaking of the truth in its presence ...
It can be placed on a table - as a centrepiece - or hung on the wall.
I am making these available in a variety of sizes.
Please note: These centrepieces are individually handcrafted. The principal design will remain the same, but specifics such as the curvature, the 3-dimensional aspect, can and will vary.



Large
Diameter: 32 cm (approximately)
£ 450.00
Medium
Diameter: 24 cm (approximately)
£ 380.00
Small
Diameter: 16 cm (approximately)
£ 350.00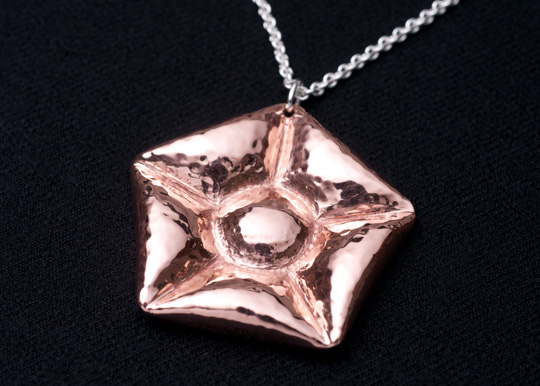 Now also available as a pendant !
The pendant is approximately 4 cm in diameter and handcrafted from 0.7 mm copper.
It comes complete with a 45 cm Sterling Silver trace chain.
£ 180.00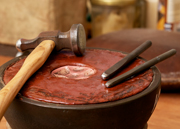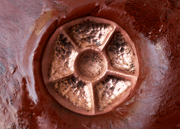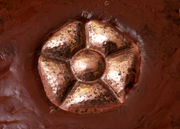 How to order
Please e-mail us at info@e-waldorf.com